Humorous, Poetic & Allegorical Tale Reminiscent of Dante's Inferno
Theatrical essence, we know, relies upon a shared experience of space and time. How else does one describe the crescendo between the stage and stalls during a curtain call?
In Presence, the Play, William E. Jefferson's protagonist puts it like this: "So many years, scripts scripted, performers performing, music scored, songs sung — it's live, it's real, it's present. The theatre — what can be better, tell me? You can't."
Presence, the Play is an allegorical tale woven across multiple levels: Christian theology, media critique, the hero's journey, poetic reimagining of classic works, and sheer entertainment. The work vigorously explores the concept of presence and its many manifestations, both divine and mundane.
This timely, captivating novel speaks to a growing hunger for a way of life that's real and tangible -- the opposite of an artificial existence lived in a realm of mediated connectivity.
The novel's meticulously crafted storyline evokes the imaginative prose of J.R.R. Tolkien, the spirited perception of C. S. Lewis, and the dramatic flair of Dante's Divine Comedy.
Setting
On the Isle of Estillyen (an enchanting isle described in masterful and concise detail on the author's website), lives a community of monks renowned for storytelling. One of the monks, named Script, has written a stage play, titled Presence, the Play. On opening night, a packed crowd eagerly awaits the performance while Script hurries to claim his balcony seat.
Amidst all the excitement, Script has a terrible fall. Medics rush the playwright to the sanatorium, where he lapses into a deep coma. The novel plays out in Script's comatose state. Readers join Script on an epic mission to save the Isle of Estillyen from the forces of darkness, experiencing many daunting adventures along the way.
Script is a lovable, relatable and somewhat quirky character, and there's much humor to be found as our unwitting protagonist bumbles his way to hell and back.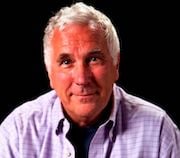 "The motivation for writing Presence, the Play was not a spark, or an idea that suddenly pressed upon my mind," says the author. "Over time, the idea maturated until one day I began to view presence itself as an aspirational antidote to the distant mediated connectivity spurred on by social media platforms. It's been said that the greatest gift you can give someone is your presence. I wholeheartedly agree."
While Jefferson calls upon the works of Frost, Chaucer and Poe to add depth to the story, it is Dante's Inferno and biblical texts that inform the novel as a whole. With each trip to hell, Script must pass through one of five doors that open onto a scene related to stories from the Gospels. He must observe the characters and their interactions, then find and follow a path to hell.
Jefferson's visions of Hades are wildly imaginative, populated by armies of tussling swarms of demons and vast numbers of sinners getting their (often ironic and thoroughly modern) comeuppances.
All in all, Presence, the Play is a satisfying read for lovers of the spiritual, the literary and the fantastic. We invite you to venture forward.
Purchase at https://bit.ly/3iA9Wmn.
BookBites Presented by BookTrib.com