BookBites: A Modern Fable About Preparing for Your Future
(NewsUSA)

- Within fiction lies the seeds of powerful transformation and inspiration. Some of the most inspirational guidebooks are parables, including Who Moved My Cheese by Spencer Johnson and Oh, The Places You'll Go by Dr. Seuss. Both have inspired business visionaries, entrepreneurs and graduates for decades. Now stepping into this treasured category is THE ISLAND OF THE FOUR Ps: A Modern Fable About Preparing for Your Future (Skyhorse Publishing) by Ed Hajim.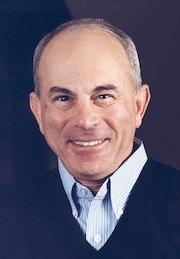 Hajim, a seasoned Wall Street investment executive with more than 50 years of investment experience, believes you can't find the roadmap to success on any GPS or search engine. Instead, this engaging fable drops you into the mind of a young man on a quest to find himself and his personal path to success and happiness. As he meets challenges, we gain a deeper understanding of how to navigate change while remaining true to our values and ideals. The beauty of telling this in fable format lies in its accessibility. "I don't believe there's only one way to deal with life transitions. And even if you accept my ideas wholly, there is no single right way to put them into action," writes Hajim.
To create this book, Hajim used his own extraordinary life as a framework documented in his critically acclaimed memoir On the Road Less Traveled. Kidnapped by his father at the age of 3, driven across the country and told his mother had died, Hajim spent his childhood in and out of foster homes and orphanages. The intelligence, resilience and innate leadership he used to rise from deprivation to the pinnacle of personal and business success provides the insight he shares with readers.
At the heart of the book are the four Ps:
Passions: Find your passions, find the things that excite and motivate you. Recognize that passions do change and you must monitor them throughout your lifetime.
Principles: Find the rules that you want to follow and the lines you won't cross. They provide an important structure and bring organization to your life.
Partners: No individual can succeed alone. Consider the kind of friends, collaborators, and advisers you'll need around you, recognizing that those needs will evolve.
Plans: Find your plans, write down where you want to go and how you plan to get there. Pay attention to your environment, things that will happen during your lifetime, and try to find a wave or a cycle that you can marry with your passions and principles.
"This is a must-read for anyone thinking about how to successfully navigate the inevitable twists and turns in the road ahead, leading to a fulfilling life," says Wendi Heinzelman, Dean, Hajim School of Engineering and Applied Sciences, Rochester University.
Ultimately, Hajim's dream is to help anyone fighting to make their dreams a reality. "I hope The Island of the Four Ps will prompt you to contemplate who you are and what you want in life. Ideally, it will spur you to action—helping you engage fully in life, pursue new experiences, and surf the waves of change."
To learn more about Ed Hajim, his background and his work, visit www.edhajim.com.